Written by niktaufik
Hanging out is the best choice of celebrating the new year. Last night, with the Kerinchi's Squad, we were having a beautiful memory. Playing bowling with 3 games, start at 11 pm and ending at 1.25 am. All were enjoy last night. But, the best player of last night not the
SUPERMAN
, but Ku which his lovely nickname "AMIE".

After that, we supposed to drink at Brownies, but the store was gonna closed so we decided to drink at one of the shesha shop. Having great drinks and few shesha, we laugh together and sharing some stories. We also planning of making a trip to some where during the coming holiday. It's sound good.

Almost 3am, we start to move our butt from that shop and start walking to the main gate. It's cold out there near 10 degree. We can see the beautiful fog under the lamp. It was the nice night. Thank you guys.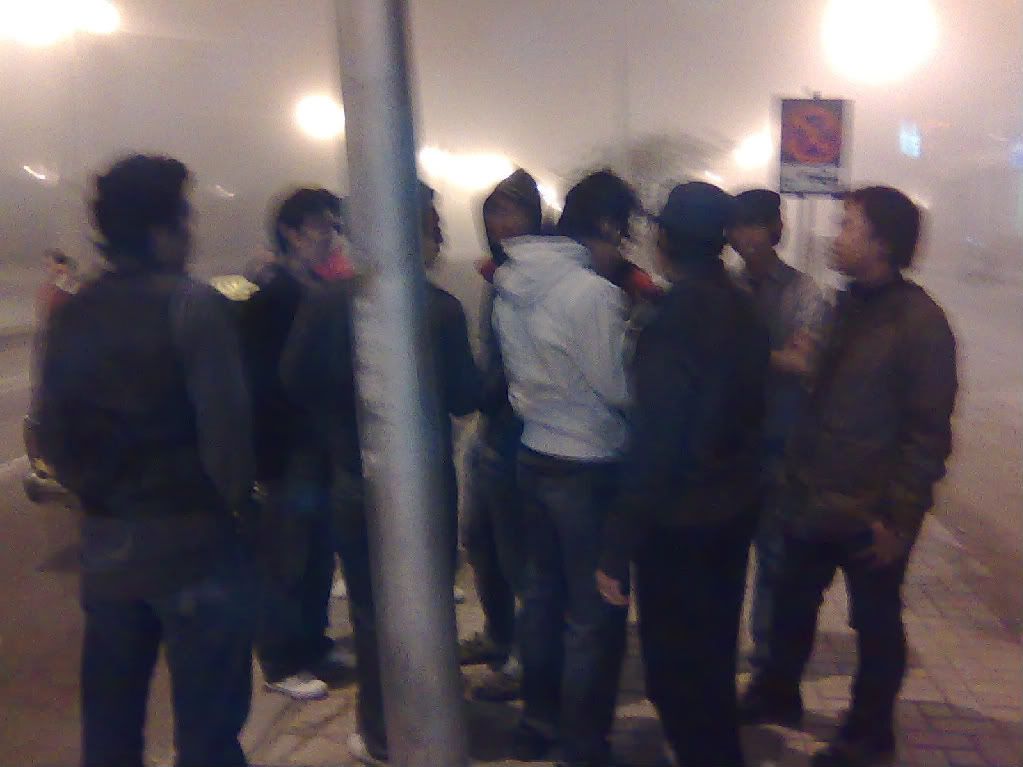 Salam Sayang